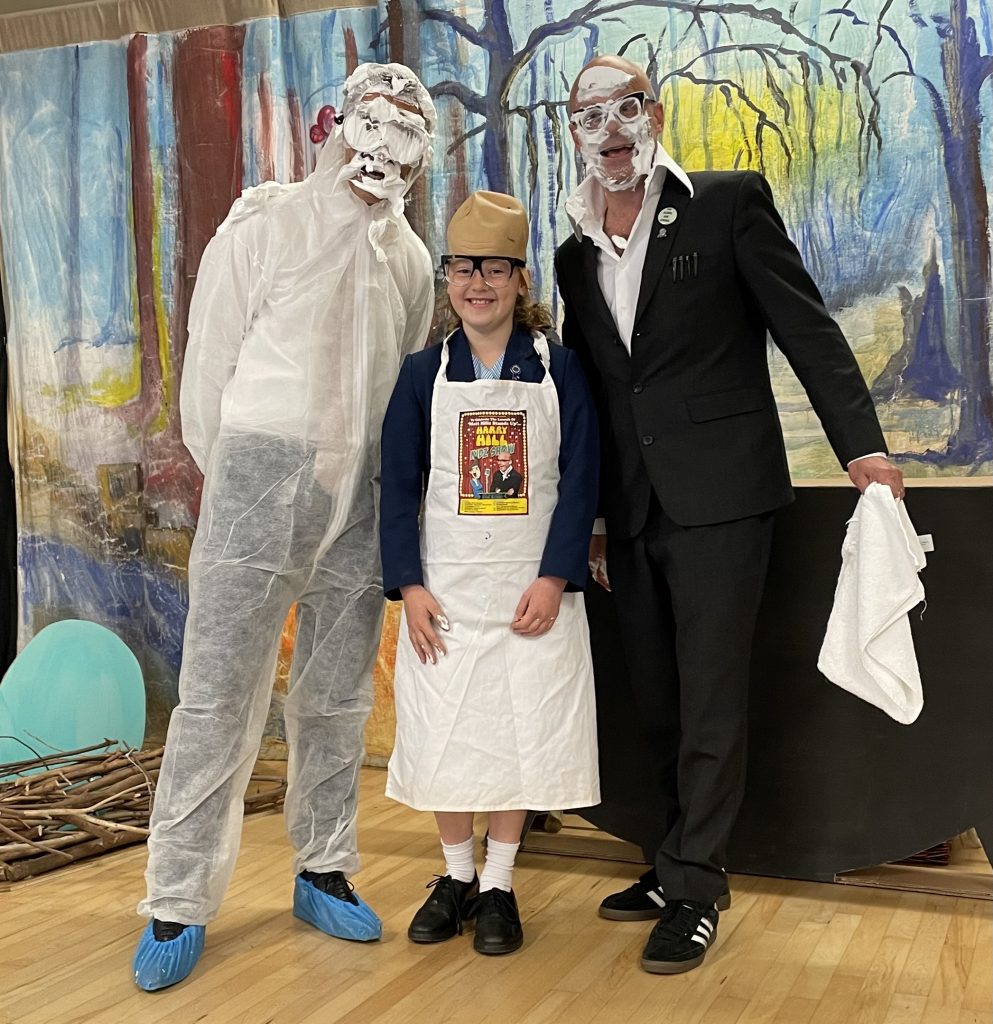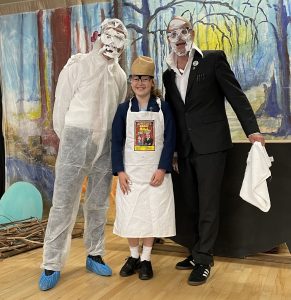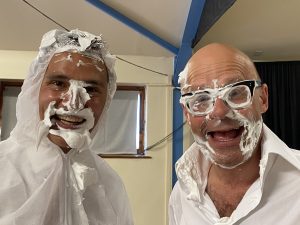 As part of a Persuasive Writing lesson last term our Year 5s wrote letters to celebrities that they admire to persuade them to come to Skippers and thanks to Charlotte Mitchell's persuasive letter Harry Hill visited us today! Charlotte compelled Harry to visit us and to his credit, even though he caught Covid last term when he was originally meant to come, he honoured his promise.
He did not disappoint and was absolutely hilarious. Years 5 to 8 thoroughly enjoyed their time with him and were also taught how to expertly throw a custard pie. I can personally testify to Charlotte's accuracy with a custard pie! (Evidence can be seen here and on Instagram)
Below Charlotte tells us why she wrote to Harry Hill and asked him to come to Skippers:
"The reason why I wrote to Harry Hill was because I watch Junior Bake-off and baking is my passion. I watch Junior Bake-off with my mum every year and we both find him very funny. My favourite moment of Junior Bake-off 2022 was when Harry Hill bounced off a giant ball and hurt his arm. But thankfully he got better and his arm is alright now.
I am very grateful that Harry Hill read my letter and came to Skippers. I had so much fun 'Custard – pieing' Mr Makhouli. Having Harry Hill come into school was the best time of my life."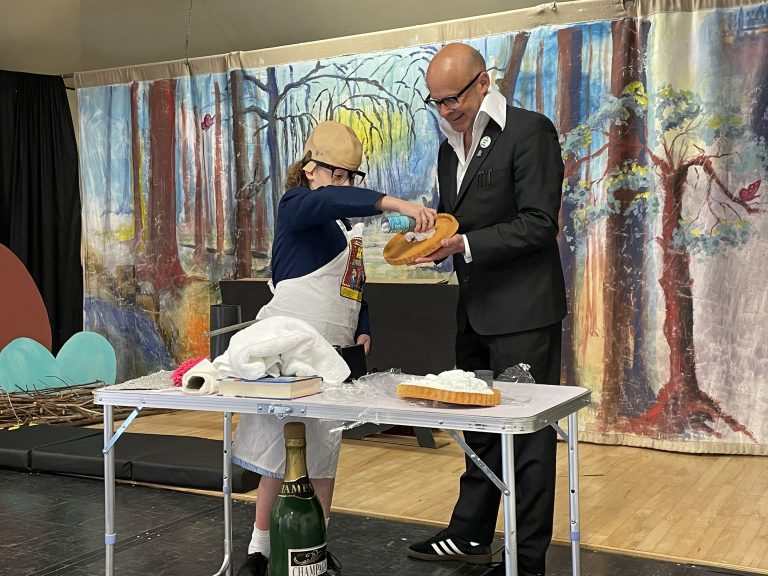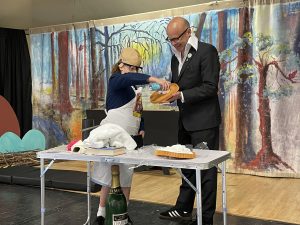 Categories:
Uncategorised